Before opening Precast Concrete Products of Maine, Inc., Terry Gray was a high school industrial arts teacher and moved on to building house foundations in the late 60's and early 70's.
In 1974, Terry began pouring concrete at our current location in Topsham, Maine.
In its early years, Precast of Maine was focused primarily on products for residential use. As the company grew and Terry's son, Ben, became involved, we have come to provide a wide range of concrete products for all types of construction throughout Maine.
Our product line grew to include septic tanks, lift stations, manholes, catch basins, light bases, utility boxes, custom work, as well as Stone Strong and StoneTerra Retaining Wall Systems, and much more.
In January 2008, a new computerized concrete batch plant was constructed allowing us to retire our old truck-mounted concrete mixers. This improvement in efficiency and product quality control (as well as reducing our carbon footprint) was another step towards meeting our growing customer demands.
January 1st, 2016 Crooker Construction, LLC acquired Precast of Maine. In this short period, Precast of Maine has grown to better serve our customers. A new state of the art concrete batching system, modern office space, and new delivery truck are major investments in our facilities.
We pride ourselves in having the first NPCA certified Master Precasters on staff in the State of Maine. We continue to be recognized for our exemplary safety record in the industry.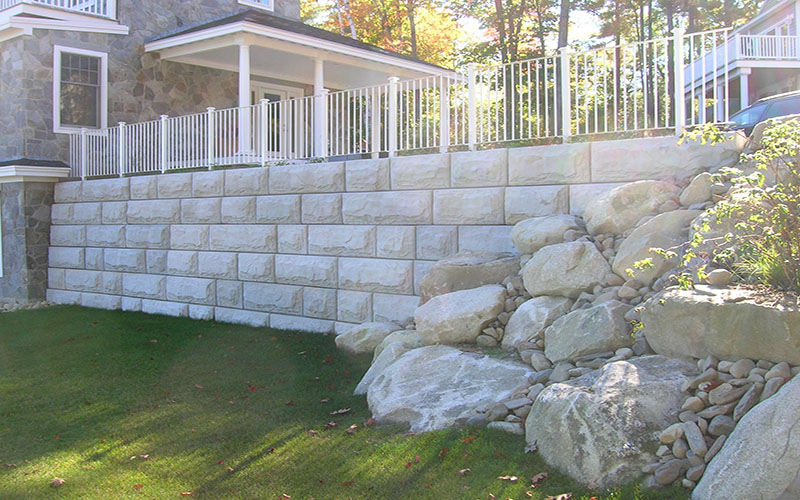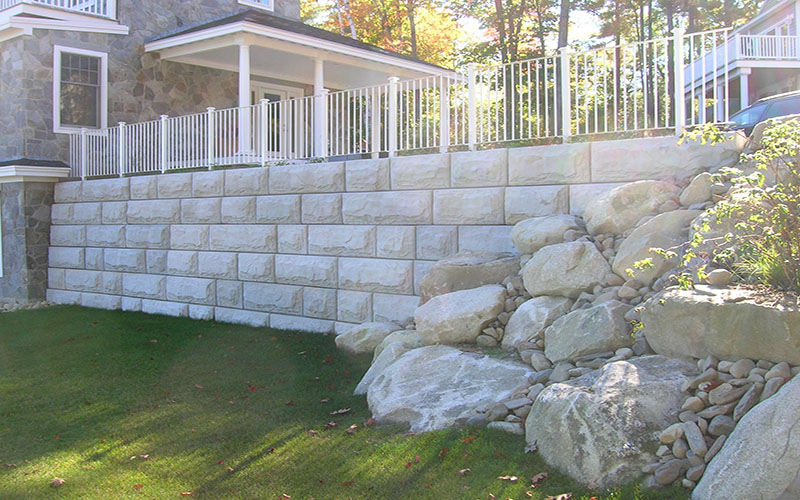 Our
Team
At Precast of Maine, we believe it is our staff that sets us apart from the competition. Our staff is experienced and dedicated to providing our commercial and residential customers with the quality products that they need to complete their concrete projects in a timely, cost-effective manner.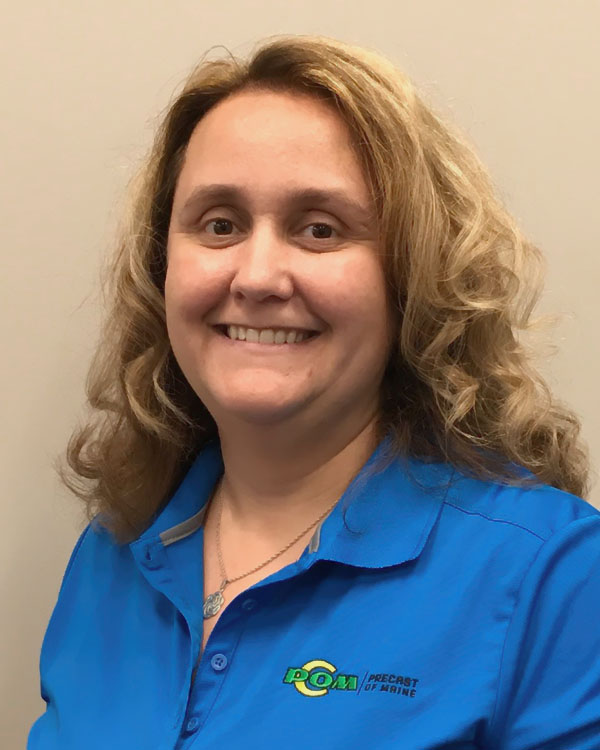 Branielle Bergeron
General Manager
Branielle began her career at Precast of Maine in June of 1998. In 1999, she received her Associate's Degree in Technical Graphics & Drafting Technologies from Southern Maine Technical College (now known as Southern Maine Community College). On April 1, 2016, Branielle was named General Manager of Precast of Maine. She lives in Topsham, Maine with her husband and two children. In her spare time, you can find Branielle on the sidelines watching her kids play basketball.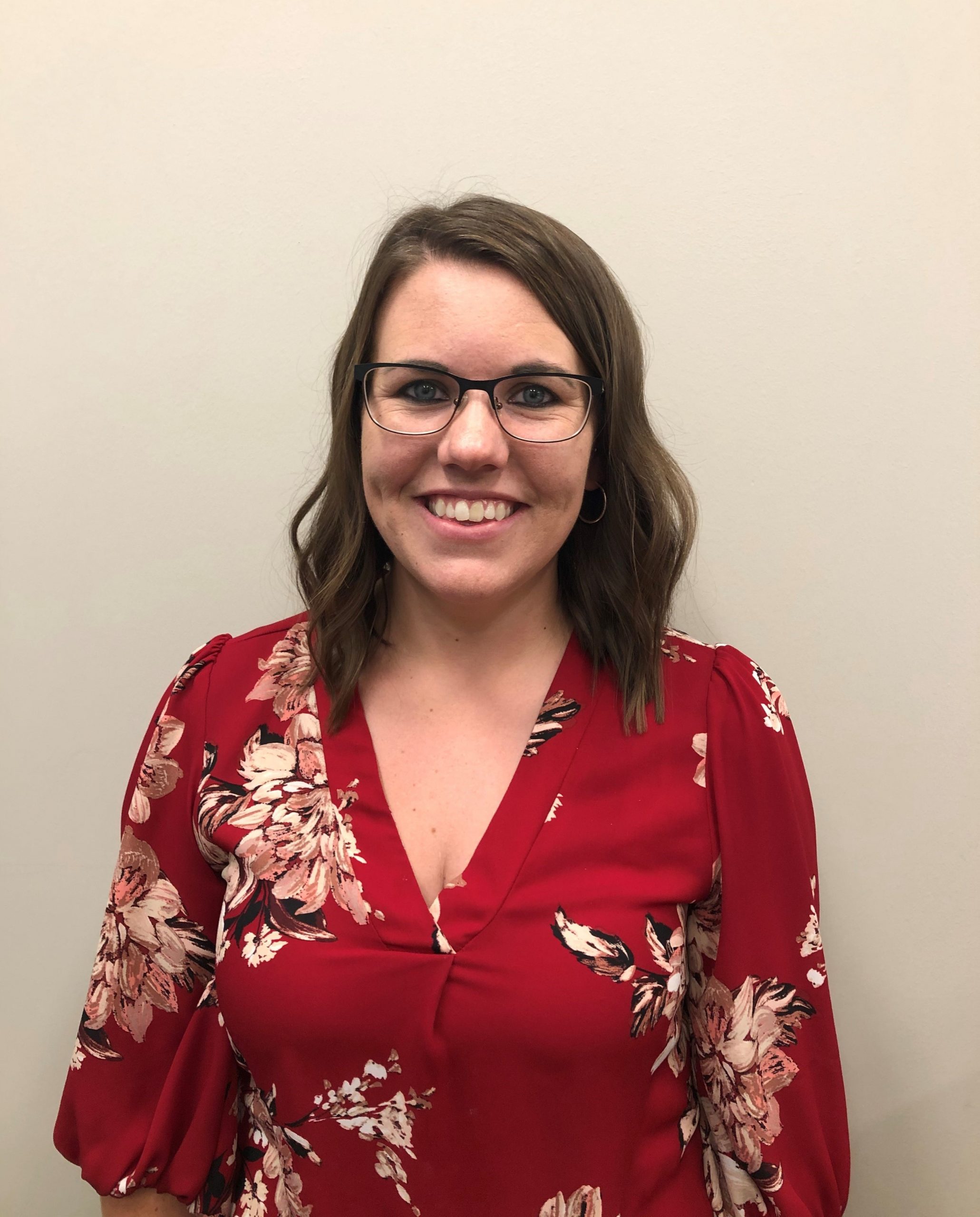 Kylee Turcotte
Controller
Kylee joined Precast of Maine in August of 2016. She received her Master's Degree in Accounting from Thomas College in May of 2015. She enjoys golfing, disc golfing, and watching the Boston Bruins.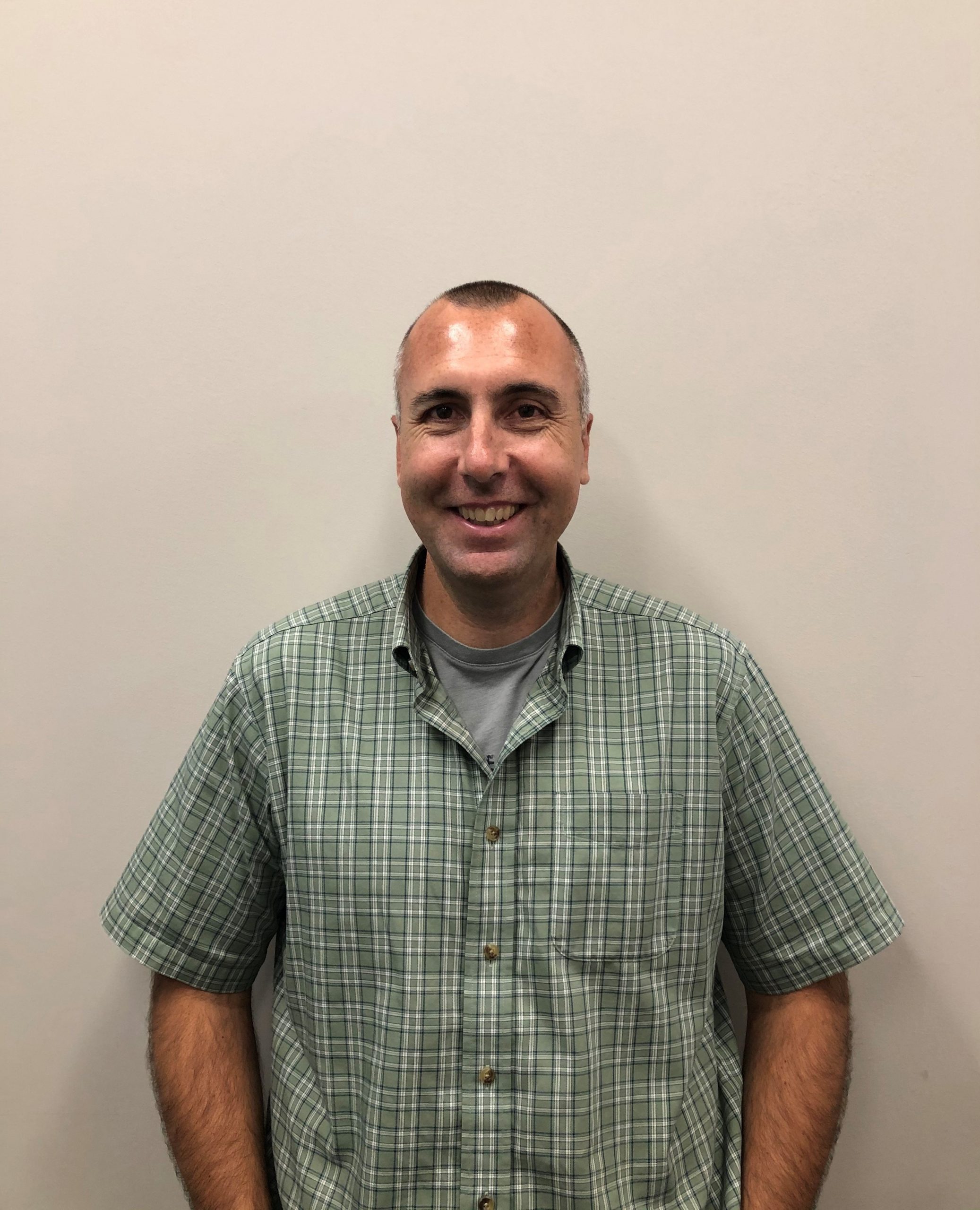 Adam Foster
Director of Sales & Project Management
Adam has over 16 years of experience in the precast concrete industry. He has several additional years in utility construction and surveying fields and is a graduate with a B.S. from the University of Maine. He and his wife, Jennifer, have 4 children and live in Lewiston, Maine.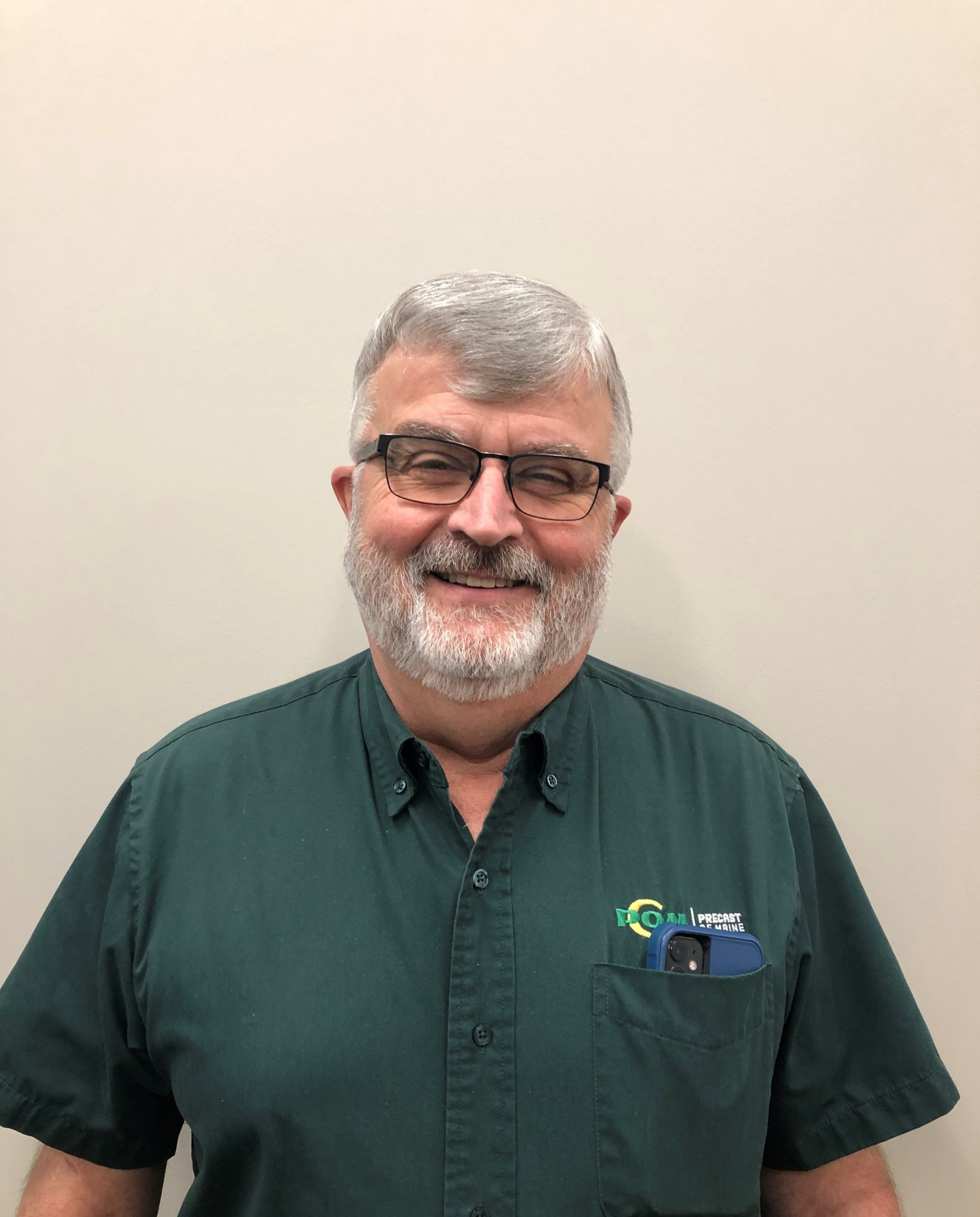 Paul Beers
Sales/Estimating
Paul is a Certified Soil Scientist and Licensed Site Evaluator. He has worked over 35 years in the precast industry, 25 of those years have been here at Precast of Maine. Paul enjoys outdoor pursuits and carves decorative decoys in his spare time.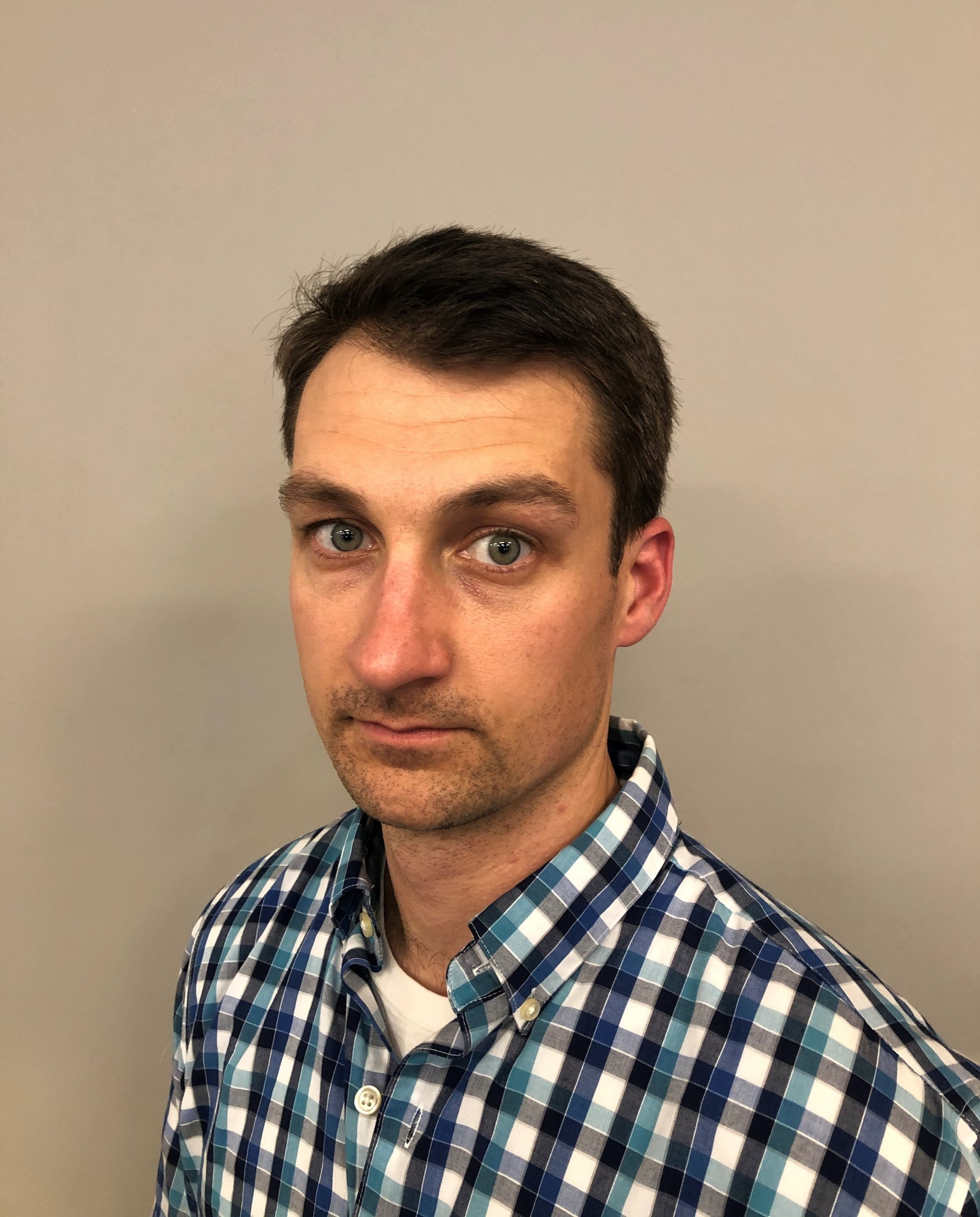 Doug Moore
Project Management
Doug joined the Precast of Maine team in February of 2017. He has a Bachelor's of Science in Mechanical Engineering Technology from the University of Maine. He brings 7 years of experience from automation & new product development industries. He and his wife, Amy, have 2 rescue dogs and love the outdoors.
Jeffrey Grant
Project Management
Jeff joined Precast of Maine in May of 2020. He has over 10 years experience in the precast concrete industry. He and his wife, Paula, have 2 children and live in South Portland, Maine.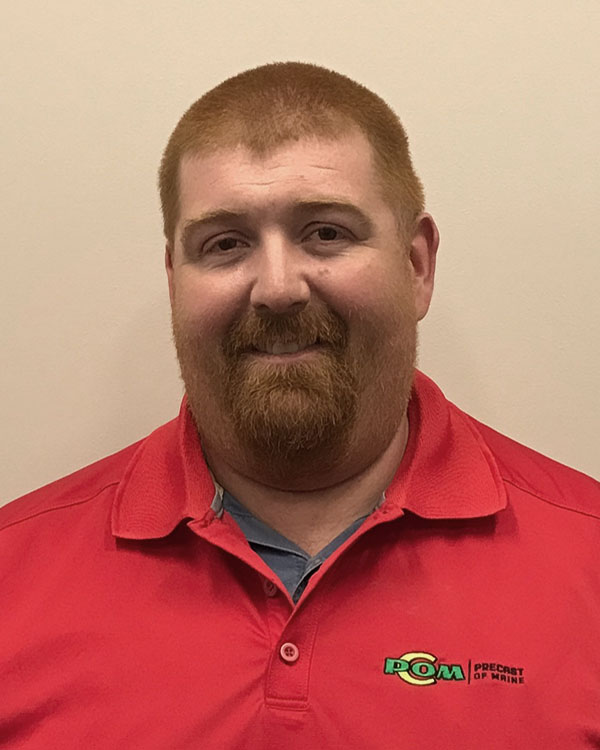 Justin Damon
Plant Manager
Justin started his career at Precast of Maine in August of 2009 as the batch plant operator. Through his hard work and dedication, he has transitioned into the position of a Plant Manager. Justin and his wife have four children, and six grandchildren. In his spare time, he enjoys four wheeling and spending time with his family.
Our
Affiliates
Precast of Maine prides itself on affiliations with member organizations that strengthen community partnerships, enhance economic opportunities and validate the work we do everyday.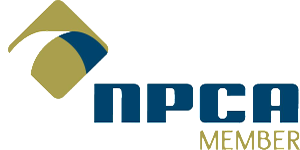 National Precast Concrete Association has represented manufacturers of plant-produced precast concrete products and the suppliers of products and services for the industry since 1965.
NPCA provides the industries largest and most comprehensive plant certification program, which is accredited by the American National Standards Institute.  They also provide education opportunities to precast company employees as well as help members develop marketing resources and create publications.
NPCA is dedicated to expanding the use of quality precast concrete and providing members with the programs and information required to operate a successful precast plant.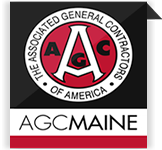 Chartered in 1951, Associated General Contractors of Maine proudly enters its second half-century as a state chapter of The Associated General Contractors of America.
AGC of America believes strongly in giving back to the industry.  AGC Charities – provides assistance to construction craft workers or other construction professionals who fall victim to natural or other catastrophes.  Also AGC Education and Research Foundation – awards scholarships to construction management and engineering students.  The Foundation also funds research that supports the mission of furthering industry goals, such as "Industry Case Study" programs.
AGC Maine is dedicated to ensuring a sound and healthy construction industry, as well as providing the public with an assurance of the skill, responsibility and integrity of AGC-member firms.